Welcome back to Van's Aircraft!
October 14th, 2020 | News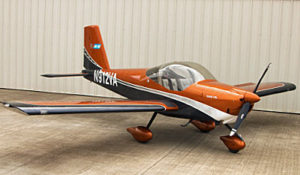 In the 1970's in Reedville, Oregon, Richard "Van" VanGrunsven decided to build himself a plane, and designed the RV-3. As Van's Aircraft, Inc., grew and more new planes in the great-looking RV line were designed, the company moved to North Plains, OR, and then to even bigger quarters in their current location of Aurora, OR. Van's is now an employee-owned company, allowing Van to enjoy life and his grandchildren while still staying very active in aviation.
For more details of the company, please visit the Van's website.
Thanks to Van's Aircraft for your continued support of LAMA!