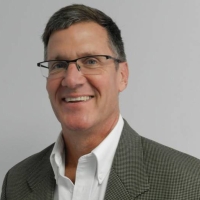 Tom Peghiny
LAMA Board Member
Flightstar and HPower president, Tom Peghiny has been always been fascinated with flight. As a child, he was first hooked by watching his father build and fly model airplanes. Tom has had a long history with the EAA. In 1968 Tom began attending local meetings of EAA Chapter 106 in the Boston area while he was in Junior High School.
At the age of thirteen he made his first in hang glider from bamboo and plastic sheet. In High school Tom helped start Sky Sports, Inc., one the first Hang Glider manufacturers in the world. Tom was a very successful competition pilot as well, competing in the first U.S. National championships and the first World championships. Tom has won 35, 1st places in Hang Gliding competition. Some of the innovations first used on Tom's original designs are now standard features on modern Hang gliders and powered Trikes of today.
Tom was involved with the first certification programs for Hang gliders, pioneered by the HGMA. It was this experience that convinced The Pioneer Parachute company to hire him to work on the original Pioneer Flightstar Ultralight program. Tom eventually became the Engineering manager at Pioneer International aircraft. The Pioneer Flightstar was a great success, selling over 700 units in a two-year period.
In 1991, Tom and longtime partner Mark Lamontagne formed Flightstar, Inc. With the help of many friends along the way they have produced over 600 Flightstars kits for sale, worldwide.
Tom was a participant in the ARAC 103 committee helping draft policy that has been used as the basis for the Sport Pilot and Light Sport Aircraft programs.
While attending the 1995 EAA Oshkosh fly-in, Tom and Mark met HKS founder and president, Hirouki Hasagawa. After quietly testing the engine for 6 months they debuted the engine at the next Fly-in. They created and new company HPower to distribute the HKS 700E light plane engine in North and South America.
In 1998 Tom was awarded the Kitplanes-Light Aircraft Manufacturers Association "Presidents Award" for Outstanding individuals, in 2001 the USUA's, John Moody Award. In 2002, Tom was Inducted into the EAA's, Ultralight Hall of Fame. Most recently Tom was voted Chairman of the American Society of Testing and Materials Fixed Wing committee developing design and certification standards for the Fixed wing Light Sport Aircraft. At Airventure 2002, Tom announced that Flightstar was to be the North American distributor for the Flight Design CT Light Sport Aircraft from Germany.