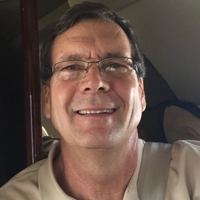 Scott Severen
LAMA Board Member
The son of a career Air Force fighter pilot, Scott Severen learned early about aviation as a lifestyle. He began building and flying hang gliders in 1973 and joined USHGA, United States Hang Gliding Association. In the early 1980s, he founded and operated Lone Star Airpark to provide facilities, services and flight instruction for ultralights, and eventually became a USUA, United States Ultralight Association AFI, Advanced Flight Instructor, AFI Examiner, and AFI Seminar Presenter. He assisted AOOA, the Airpark Owners and Operators Association as its first president.
In the early 1990s, he moved to Tennessee as president of TEAM Aircraft and in the mid-nineties served as president of LAMA, the Light Aircraft Manufacturers Association. He participated as a charter member of the Part 103 FAA ARAC, Aviation Rule-making Advisory Committee that eventually created the Light-Sport and Sport Pilot regulations. Scott volunteered as a director and interim president of USUA, United States Ultralight Association. He enjoyed supporting to the industry as a contributing writer for Ultralight Flying! Magazine.
In 2004, Scott joined IndUS Aviation, and was Instrumental in the effort to be the first American designed aircraft to earn SLSA certification and the first company to complete an ASTM recommended SLSA audit. He is a voting ASTM F37 and F44 Committee member. In 2014 he was appointed to the EAA Ultralight & Light-Sport Aircraft Council.
Scott presently owns and operates US Sport Planes, involved in LSA sales, brokerage, factory authorized maintenance and major structural repairs in Denton, Texas. In 2018, he took over as the North American representative for the Jabiru line of Light-Sport Aircraft. Scott is a private pilot and has accumulated over 2,000 hours in powered and non-powered air vehicles, GA and Light-Sport Aircraft, with experience as flight conformance and test pilot for ultralight vehicles and Light-Sport Aircraft.