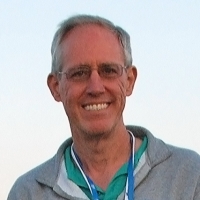 Roy Beisswenger
LAMA Board Member
Roy Beisswenger is based in Greenville, Illinois where he has operated a powered parachute training school since 1993. Before the Sport Pilot rules were introduced in 2004, he held the designation of Ultralight Flight Instructor-Examiner (UFI-E) with the Experimental Aircraft Association (EAA) as well as Advanced Flight Instructor (AFI) with the United States Ultralight Association (USUA). He has trained local pilots, equipment dealers, students from other countries as well as US military members.
In late 2004, Beisswenger was chosen to participate in the Federal Aviation Administration's first Designated Pilot Examiner (DPE) training class for the sport pilot program. In January of 2005, he was the first to receive the designations of Sport Pilot and Certified Flight Instructor-Sport Pilot (CFI-SP) for powered parachutes. There he also became one of the country's first two DPE's for powered parachutes as well as one of the country's first Designated Sport Flight Instructor Examiners. He is also the first sport pilot flight instructor to become an FAA Gold Seal CFI.
Before Sport Pilot, Roy assembled aircraft from kits and serviced them for his school and customers. In 2006 he became a Repairman, Light Sport Aircraft Maintenance with the designations for airplane, powered parachute and weight shift control aircraft. He has also become a designated airworthiness representative for those same categories of aircraft.
Beisswenger is also involved in industry organizations. He became a board member of the United States Powered Parachuting Association, which evolved into the North American Powered Parachute Federation. He remains there as an at-large director, a position that represents and is elected by members across all of North America. Roy is a board member of the United States Ultralight Association. He also served as president of the Illinois Ultralight Advisory Council (IUAC), which advises Illinois state as well as federal officials on light sport aviation issues. The IUAC also conducts the largest sport aviation safety seminar in the US on an annual basis, attracting approximately 400 participants a year.
Beisswenger is president of the USUA as well as the United States delegate to CIMA, the committee of the Fédération Aéronautique Internationale (FAI) pertaining to Microlight activity around the world. There he has helped set competition and record setting policy for the sport on a world-wide basis. He was also a Steward for the 10th World Microlight Championships held in Levroux, France in 2005. He also served in Spain in 2012 as President of the Jury for the FAI World Paramotor Championships. He also serves on an international expert group for FAI pertaining to regulations.
Beisswenger has written for many of the ultralight and light sport aircraft magazines. His articles have appeared in UltraFlight Magazine and the EAA Experimenter, where he was a columnist. Stories have also appeared in Ultralight Flying! as well as the Australian magazine, Pacific Flyer. He wrote about one quarter of the FAA's Powered Parachute Flying Handbook and helped edit the rest of the document. His chapter on powerplants was the first official document ever produced by the FAA for the two-stroke engine. He now also writes and edits the monthly magazine, Powered Sport Flying.
Prior to his work in aviation, Beisswenger was schooled in Mechanical Engineering, graduating from Washington University in 1984. Following that, he went to work as an officer in the US Army.