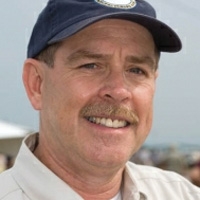 Dan Johnson
Chairman of the Board/President
DAN JOHNSON has been called "the leading reviewer of light-sport aircraft." He has evaluated nearly 400 aircraft in several aviation magazines and online. A 5,500-hour Commercial, Instrument, Multi-Engine Pilot and former Certified Flight Instructor, Dan's focus today is on Light-Sport Aircraft, light kit aircraft, and ultralight aircraft.
Promoting aviation for several decades, he is president of Dan Johnson Media Corp., publisher of the LSA and light kit-oriented website ByDanJohnson.com. Since its launch in April, 2004, this outlet has become a leading outlet for Light-Sport Aircraft information reaching most owners of the world's 66,000+ LSA ad LSA-like aircraft. Videos on YouTube cover aircraft and people in the light aircraft industry and are widely viewed around the world.
Dan has been President and Chairman of the Board of Directors for LAMA, the Light Aircraft Manufacturers Association since 2006. He also serves on LSA's F.37 Executive Committee for ASTM International. Honored by the LSA industry, Dan was inducted into the Rogallo Hall of Fame (2017); earned LAMA's Outstanding Individual Award (2006); ASTM's Outstanding Leadership Award (2003); the Society of Experimental Test Pilots' Spirit of Flight Award (2001); and USUA's Moody Award (1999).
Dan hosted and narrated the FAA & EAA video, "First Flights in Your Ultralight / Lightplane." Two books plus two calendars have exclusively featured his flight reports and he is a regular speaker at airshows and aviation gatherings.